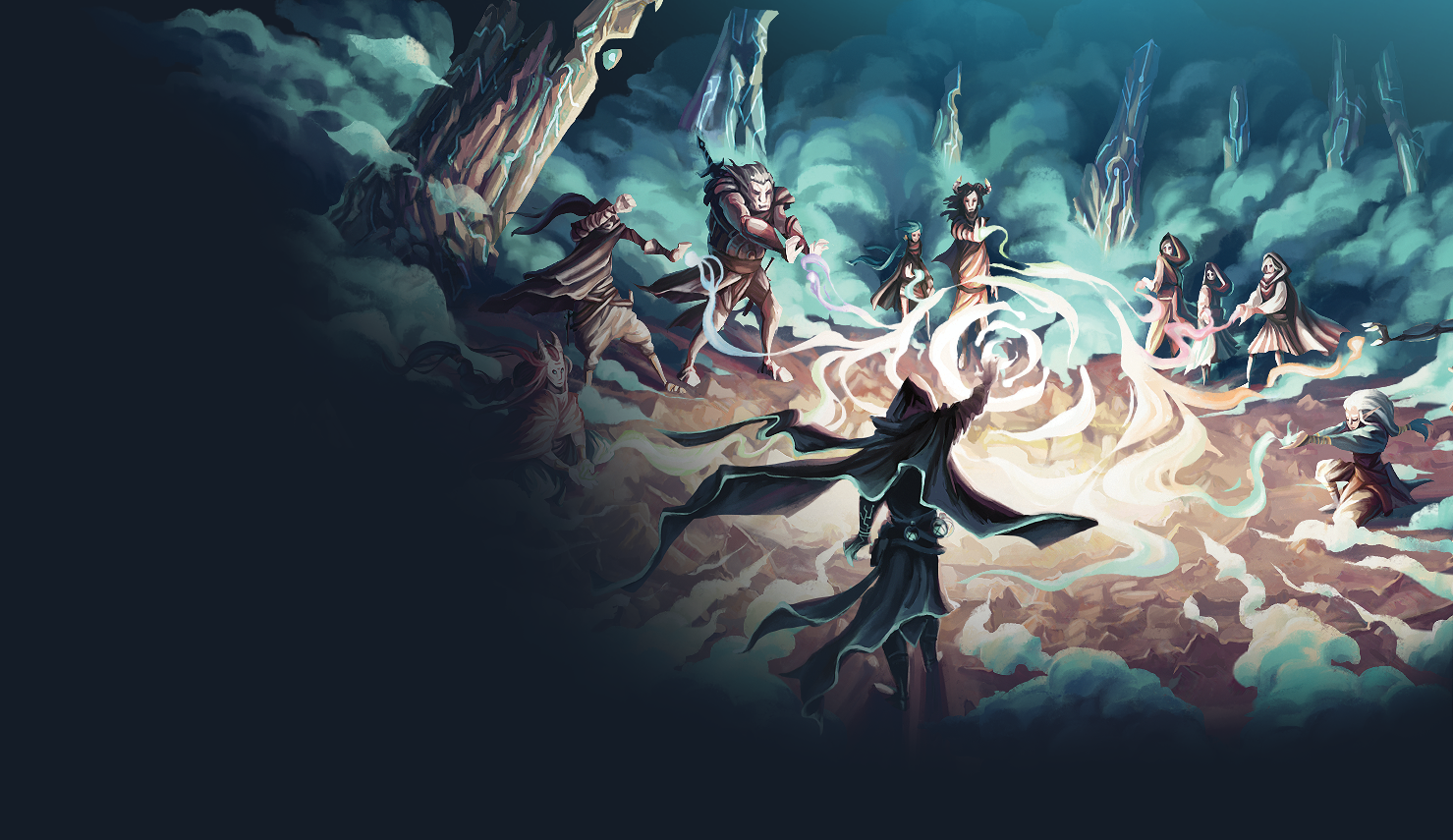 Welcome to the world of Cortex
What is Cortex Prime? Imagine a world-building tabletop RPG system where you and your players choose the genre, build the game, and forge the story from a set of modular rules mechanics. Cortex Prime helps you create a one-of-kind experience tailored to the way you and your friends like to play to bring to life an experience you will never forget.
From the creators of D&D Beyond and continuing the award-winning Cortex legacy, Cortex Prime provides a complete game toolkit that is:
Fast, featuring in-depth examples, illustrations, and tips
Easy for everyone to play and rewarding to master
Versatile, with hundreds of modular, customizable components
Cortex Prime offers the options you need to harness the power of your imagination and inspire new stories, from single session one-shots to epic adventures spanning years.
Cortex Prime Digital Handbook
Orc revolutionaries in love! Giant-sized mythic mecha! Swashbuckling cats in the far future! Hard-boiled and haunted police detectives! Whether you're a fan of genres and genre mash-ups covering the full spectrum of RPG worlds and settings, or you're just looking for a tabletop game system you can customize to your own specifications, Cortex Prime is primed for you.
Cortex is an award-winning tabletop roleplaying game system that has existed in one form or another for over twenty years, powering multiple licensed roleplaying games. Cortex Prime is the newest version of this much-loved set of game rules, refined and redesigned for a new, digitally-supported generation.
This Game Handbook includes:
Multiple character creation options, modular elements, and approaches
Full rules for exciting conflicts and entertaining challenges at the game table
Completely hackable and customizable mods to suit your players, your worlds, your stories
Guidance for Game Moderators—run scenes, sessions, and entire settings
Backwards compatibility with all previous Cortex-powered games and supplements
Buy online and receive:
Instant Access to the Digital Cortex Prime Handbook
Instant Access to the PDF Cortex Prime Handbook
Printable Cortex Character Files
Early Access to Future CortexRPG.com Features
Invite Link to the Cortex Discord Community
Hammerheads Spotlight Game
Hammerheads is set in the near future when the world is besieged by the ravages of climate change, corporate catastrophe, and crisis.
You play a Hammerhead agent, recruited from the ranks of first responders, the military, and the scientific community to join this elite global disaster management organization.
Only the best and brightest, those individuals who run toward danger rather than run away, are sought out by the mysterious World Crisis Agency to serve.
Equipped with state-of-the-art technology and the mighty High-Altitude Multi-Mission Emergency Response Headquarters—the Hammerheads—you and your team answer the call when nobody else can do it.
Serialized Television-Inspired Actioneriali
Become a Highly-Trained Hammerheads Agent
Crew Your Own State-of-the-Art Hammerhead Vehicle
Overcome Disasters without Combat or Violence
Features Everything Your Group Needs to Play
Multi-Genre
Cortex Prime handles a multitude of genres from books, television, movies, and video games. Almost any genre you can imagine can be represented with this system. You can cross genres, mixing them up and using traits and elements from more than one in your game, as you like.
Modular
Cortex Prime isn't a fixed set of rules. It's more of a toolkit, or a big box of building bricks. From a central system of dice and descriptive traits, you can assemble your own game from modular parts (called mods) to best suit preferences and the way you and your friends like to play.
Session-Centered
Cortex Prime is designed to suit groups of players who meet together in person around a table or online around a virtual tabletop, ready to collaborate on a shared story. Each session of play is its own experience. String a few sessions together and you get a story arc or something more episodic.